Highlights
A Software solution can streamline your PM workflows, improve teams collaboration and increase visibility
 CPMHarmony is a unique solution addressing the construction industry's pain points of dwindling productivity, high overhead, work delay, workplace instability, poor supervision, lack of communication, contractual problems, and cost overruns due to wasteful spending. All these factors are driven by the absence of comprehensive monitoring tools that underline poor management visibility into project costs and delivery days.  Our platform allows every user to focus on their respective critical issues and high priority addressable tasks. We have successfully automated +65 industry-specific processes, empowering project managers with relevant real-time information via a comprehensive dashboard. 
Project schedule & budget tracking
Document management system
Dynamic team collaboration
Site-work supervision & labor productivity
Subcontractor progress monitoring
Healthy & safety management
Billing & collection status
Tracking submittal approvals
Claims & change orders management


Construction trend and challenges
Underperformance is an industry-wide Issue.
Low Profitability.
Big challenges in productivity.
Unstable workforce.
Poor Supervision.

Delay in resolution issues having great impact.
Our solution is simple, easy-to-use,  inspired by the real-life experience of many construction projects in the countries of the Mena region. The solution is giving more emphasis on the following functions  that drive continual improvements:
Focus on construction productivity
Project visibility and intelligent alerts
Budget management & cost control
Project financials- cashflow, billing & collections
Safety & quality management
Identify sources of delays and critical tasks
Team collaboration & communication
Site Supervision on labors & subcontractors
 Decision support and timely actions
Improve overall  productivity and cost effectiveness
Enable full visibility across project life-cycle
Up-to-date dashboards on project progress, financial, project risks & issues status.
Manage labor & material costing 
Monitor sub-contractors performance.
Report on procurement and material availability.
Monitor  the status of eng. & material submittals
Manage change orders.
Follow-up permits approvals.
Alert for submitted and received bonds renewals.

Monitor project sustainability and LEED rating points.

Integration with industry-specific – "CPMharmony Mobile -Apps."
Integration with planning & back-office systems .
Online uploads of progress photos and connectivity with live streaming cameras.
 Property development, launching date and pricing.
Support collaboration between office and field teams.
Web-Based solution hosted in the cloud or on-premise server.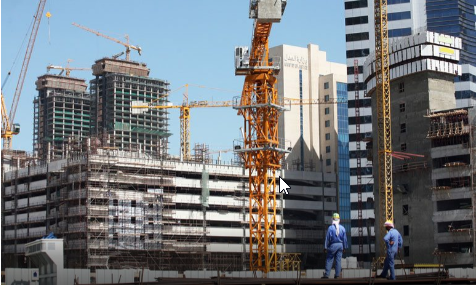 How we deploy our solution?