Highlights
Discover a Cloud Technology for Lean Construction
 CPMHarmony is a unique solution addressing the construction industry's pain points of dwindling productivity, high overhead, work delay, workplace instability, poor supervision, lack of communication, contractual problems, and cost overruns due to wasteful spending. All these factors are driven by the absence of comprehensive monitoring tools that underline poor management visibility into project costs and delivery days.  Our platform allows every user to focus on their respective critical issues and high-priority addressable tasks. We have successfully automated +65 industry-specific processes, empowering project managers with relevant real-time information via a comprehensive dashboard. 
With CPMharmony, project team members can track the schedule, and project budget vs actual expenses, manage change orders and claims, monitor quality and safety programs, drive site supervision, measure labor productivity, and benchmark project performance using a variety of metrics. 
We developed a modern technology cloud-based platform, comprehensive, user-friendly, affordable, quickly deployable on cloud and on-premise, and can be seamlessly integrated with back-end ERP systems and other planning and engineering programs.
Tracking project schedule & budget
Enabling project visibility and sharing information
Dynamic team collaboration
Site-work supervision & labor productivity
Monitoring subcontractor progress
Risk and issues managment
Monitoring procurement status
Managing QA/QC - ork & material inspection
Healthy & safety management
Billing & collection status
Tracking submittal approvals
Claims & change orders management
Live streaming from project site cameras


Construction trend and challenges
Underperformance is an industry-wide Issue.
Low Profitability due to wasteful spending 
Big challenges in productivity.
Unstable workforce.
Poor Supervision.
Absence of short-term planning.
Unaccounted factors causing work delay

Construction Sector was very much impacted by the Covid-19 Pandemic.
Our solution is simple and easy to use,  inspired by the real-life experience of many construction projects. The solution is to give more emphasis on the following business drivers:
Focus on construction productivity
Project visibility and intelligent alerts
Budget management & cost control
Project financials- cashflow, billing & collections
Safety & quality management
Identify sources of delays and critical tasks
Site Supervision on labors & subcontractors
 Decision support and timely actions
Enable full visibility across project life-cycle
Up-to-date dashboards on project progress, timelines, and project financials.
Improve overall  productivity and cost-effectiveness
Manage labor & material costing 
Monitor sub-contractors' performance.
Report on procurement Status.
Monitor the status of engineering & material submittals
Manage change orders and client and contractor claims.
Follow-up permits status.
Alert for submitted and received bond renewals.

Monitor project sustainability and LEED rating points.

Integration with industry-specific – "CPMharmony Mobile -Apps."
Integration with planning & back-office systems.
Online uploads of progress photos and connectivity with live streaming cameras.
 Property development, launching date, and pricing.
Properties Sales Management.
Enhance team collaboration between the office and field team.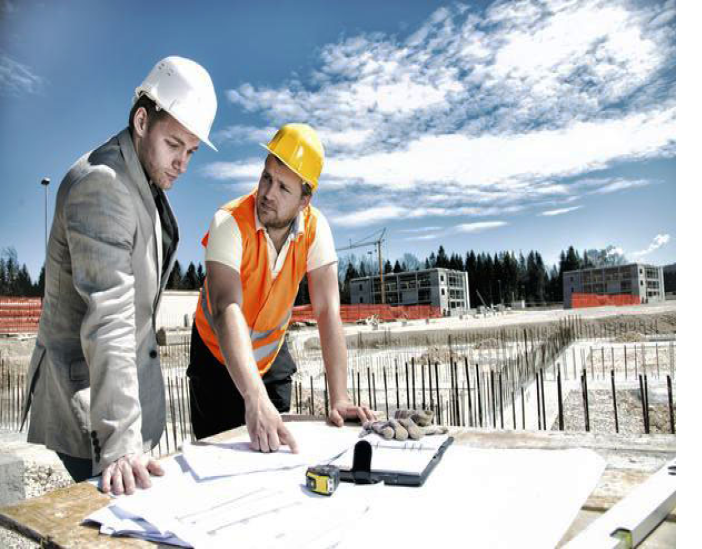 Industry Experience: we developed a purpose-built solution to help construction top management and project directors.
Simple Design: our solution is intuitive and easy to use
Cloud Solution: CPMharmony is a cloud-based solution, with minimum infrastructure and operation costs.
Affordable Price: the solution comes in 2-tiers – Enterprise & Corporate versions. Our prices are competitive and are based on the client category, and the number of projects and users.
B2B Business: The solution is operating under a private hosted droplet/server for each client, each client is maintaining his own private business data on his server. Client data is secured, encrypted, and reliable hosting services with automated backups (daily/weekly) plans.
Secure Solution Development: We perform continuous security scans to verify and validate the CPMharmony security.
Scalable Solution: any additional client needs or enhancements can be developed and included in the client version