Mobile App
CPMharmony –  Mobile-Apps brilliantly designed and developed to provide mobility and immediate communication that is needed between project  stakeholders. The Apps will connect you with your  project and you can access the system directly from your mobile phone or smart tab.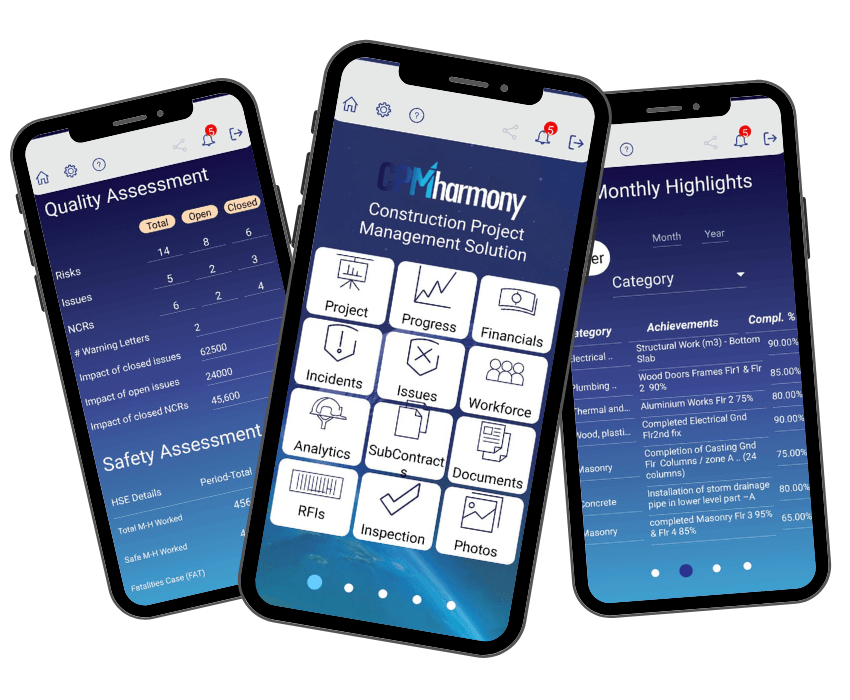 Share Project mini-dashboards for progress and project financials. 
Access project documents based on users role & permission
Manage resources (labor & Material) time-sheets.
Capture, tag, and upload progress photos.
Monitor Subcontractors' progress.
Send Notification and obtain approvals.
Conduct quality inspection for material or site work.
perform site incidents investigation.